ROVworld.com Forums
STABLE, HIGHLY MANEUVERABLE CONFINED SPACES PLATFORM FOR BWR OUTAGE SUPPORT AND POTABLE WATER ENVIRONMENTS

The Phantom® P-150 is a portable system designed for PWR visual exams of staged reactor equipment, NDT support, FME identification/retrieval and many other outage exams (please see Applications, below). Analog ROV configuration permits easy fault detection and plug/play integration of accessories. Phantom® P-150 is ideally designed for the nuclear industry with stable materials and FME concerns as a top priority.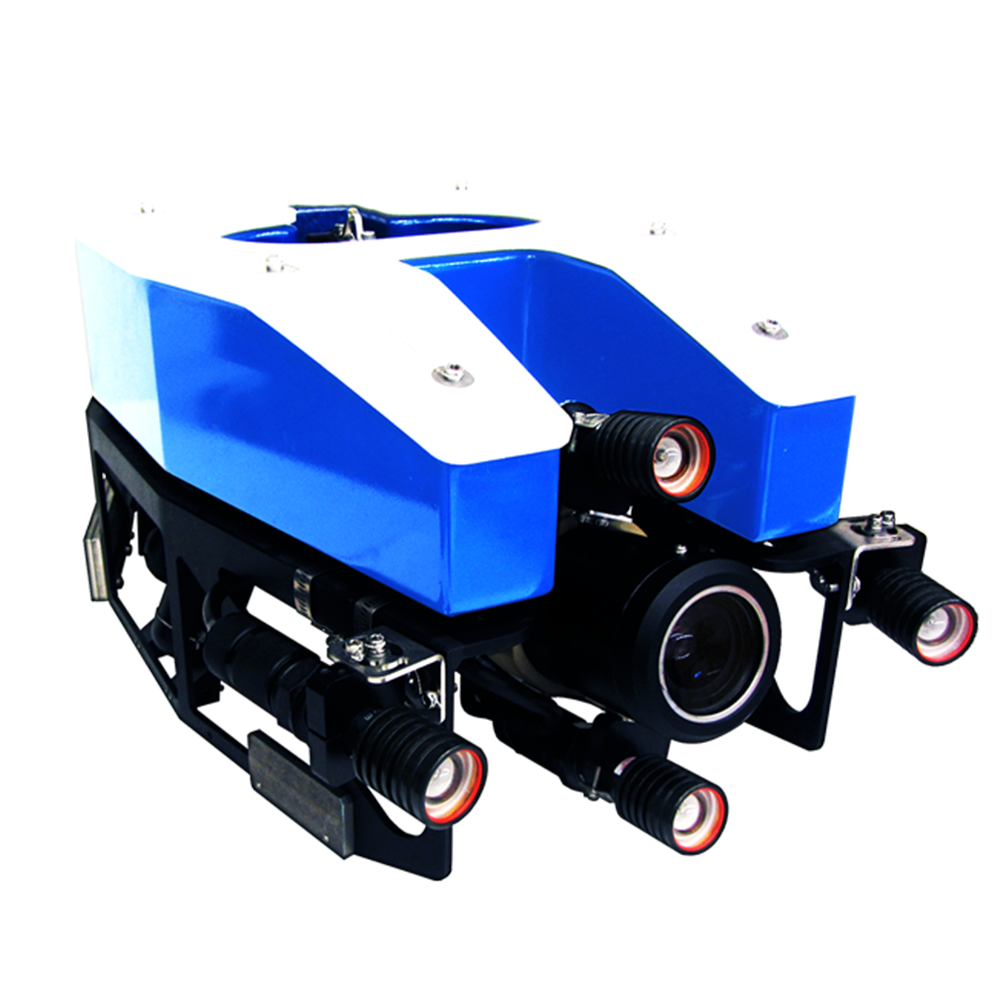 PHANTOM® P-150 TECHNOLOGY
The Phantom® P-150 operates with the NIS-300 Control System; A portable system designed to be backwards compatible with existing P-150 ROVs and allow plug and play configurations for both radiation tolerant and HD 1080P video options. NIS-300 also supports unique thruster configurations and cable lengths to 500'.
Portable system, adept at weld visual exams/ NDT support and small-object-retrieval
The P-150 open design allows easy integration of additional sensors and cameras
Two horizontal and two "vertrans" thrusters
No electronics in the sub unit ensures reliability in areas of high radiation
Hardwired for fast and easy integration with accessories and easy fault-detection
3 coax umbilical: l permits HD 1080 video imagery or 2 continuous cameras operation
4 x 160 Watt LED lighting option available on the 2 lighting circuits
Plug and play radiation tolerant camera options
For Sale are two like new Imenco Angelshark Subsea lasers with mounts and bracket. With case and OEM inspection papers. Purchased early 2018, hardly used.

Email philippe@cleanocean.com.pr for more details.
https://subseaworldnews.com/2018/12/20/imca-names-andre-rose-as-technical-adviser/
James
please email me for further details

Thanks
Hi,
I would like to buy a Deep Trekker Worker or similar Deep Trekker. Is there any for sale in Europe?
Bye
SIZED TO PENETRATE THE TOP GUIDE AND CORE PLATE FOR BWR BOTTOM OF VESSEL EXAMS WITH GUIDES AND PLATES INSTALLED.

The Phantom® FireFly is a small, portable system whose primary visual exam task is the steam dryer, and is sized to reach the bottom of the vessel via stub tube or a removed fuel bundle. With no electronics in the sub-unit the Phantom® FireFly maintains reliability in areas of high radiation.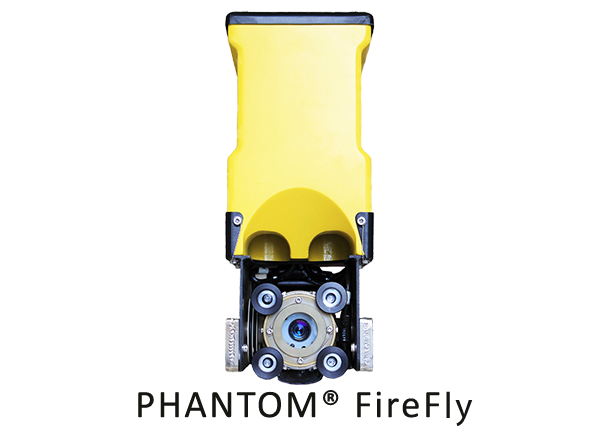 PHANTOM® FIREFLY TECHNOLOGY

The Phantom® FireFly operates with the NIS-300 Control System; A digital control system designed to be backwards compatible with all existing FireFly ROVs in the fleet and a smaller, more concise topside controls package. Multiple video formats (single coax, Y/C and 1080P) are supported.
Torque balanced thrusters provide a high degree of control and maneuverability in the confined environments of a containment pool, transfer canal or spent fuel pool
No electronics in the sub-unit ensures reliability in areas of high radiation
Hardwired for fast and easy integration with accessories
All system fuses located in the surface control console for fast access
Fort William is out of business now. As I understand it they were a good training school but obviously not run by business minded people. The course cost was ridiculous compared to alternatives. I think that may be getting off point a little bit.

As I understand it even if your certificate has expired if you are re-certifying at the same level as the certificate you previously held then you can just do an ICA which can be completed in a shift or two.
The assessor course is a lifetime cert. I am not sure why as I would have expected it to need updating should any big legislation items change such as the recent EU data handling rules which have just came into force.

The superintendent cert is the same three year re-assessment but you do not have to complete the full certification pack again just prove you have been at that level and basically complete the ICA paperwork.

My problem with the superintendent re-certification is who above the senior ROV guy onboard a vessel is competent to say if they are doing the job correctly or not. Most of the client reps are surveyors on the jobs I am involved with and in with the greatest respect to them they do not really know exactly what goes on with the ROV.

I do fully agree with your point on how the ROV systems have developed yet the questions have not. However it is not MTCS that set the standards it is IMCA so that is where change needs to start. MTCS only train to the standards set by IMCA we all need to be aware of that. For the guys who work for companies with IMCA membership push your concerns up through to your ROV managers and above and get them to raise the issues at the right level. As I bluntly put it we can discuss it till we are blue in face on this forum but nothing will really change.

My one concern with regard to your point of your crew giving feedback on you is that there could be re-percussions for giving negative feedback to the office about your boss on later rotations if the supervisor is that way inclined. Also was anonymous it would be easy for a subordinate who is after your job to give crap feedback on your to try and further themselves.
My first post, new to the forum.
I''ve recently joined a company to bring a new observation class ROV to market. I''ve been tasked with developing a training program for this ROV.

My question: Can anyone point me in the right direction for some good example material on general use cases for observation/inspection work. Most of my training material will be specific to this particular ROV of course (setup, connections, controls, piloting, etc) but I wanted to add some details and specific examples of various different uses. For example, general considerations for inspecting ship hulls, tips and techniques for search and recovery, things that are considered best practice vs things that are considered necessary to avoid.....

Anyone know of an existing program or documentation available that might get me started?

Thanks.
Hi there.
looking for manipulator orion 7P (new or second-hand).
i don''t need it''s spare.
regards
[quote:deddf68cd0=\"cjbrown29\"]Manufacturer: VideoRay
Model: NTSC Scout
120/240 VAC
50-60 Hz
250 feet
With tether and carry case

Located in Canada, looking for offer.

cjbrown29@comcast.net
Text 425-518-0539