ROVworld.com Forums
ATTENTION !!!!!

ERSG is now recruiting Now

2x ROV Pilot Techs experience with HD (Hammerhead /Silver tip
2 x ROV Pilot Triton XLX
1x Kystdesign

Start date is 5th Sep 2018

If you are available and looking for a position please send your CV to harry.zak@ersg.co.uk
FOR SALE , AC- ROV SP-50
IT IS IN A1 EXCELLENT CONDITION.

I PURCHASED THIS FOR A CONTRACT THAT DID NOT EVENTUATE.
I AM ASKING $11500.00 AUD ONO - BUYER PAYS SHIPPING

TOTAL PACKAGE WEIGHS 18 KGS AND IS OPERATED BY ONE OPERATOR - IT IS DESIGNED TO TRAVEL IN CONFINED SPACES, SUCH AS A 200 MM MAINS WATER PIPE OR TO INSPECT A COUNCIL WATER STORAGE RESERVIOR. IT IS CAPABLE OF DOING THE SAME SPEED IN ALL DIRECTIONS.

BECAUSE IT HAS SUCH A COMPACT & CONTAINED PROPULSION CAPABILITY, IN ALL THREE X,Y, & Z PLANES, IT IS ALSO PARTICULARLY SUITED TO EXPLORING SHIPWRECKS AS THERE IS NOTHING TO FOUL THE RUNNING GEAR.

I CAN CONFIRM THAT I HAVE TESTED ALL FUNCTIONS OF THE SP-50 AND FOUND NO EVIDENCE OF ANY LEAKS OR FAULTY OPERATION.

THE UNIT IS COMPLETE AND READY TO OPERATE

THE TETHER IS 40 METRES.

SP-50 DIMENSIONS - 203MM X 152MM X 146MM

OPTIONAL EXTRAS ARE AVAILABLE FROM ACCESS ROV

THIS UNIT IS NOT A TOY, BUT A SERIOUS BIT OF KIT FOR THE UNDERWATER INSPECTION PROFESSIONAL.

SPECIFICATIONS ARE ALMOST IDENTICAL TO THE LATEST MODEL I ALSO HAVE AN EMAIL FROM THE MANUFACTURE POINTING OUT THE MINOR DIFFERENCES IN THE TWO MODELS.
Hello ! The system still for sales ? PM please
Thank you
And now in black ABS: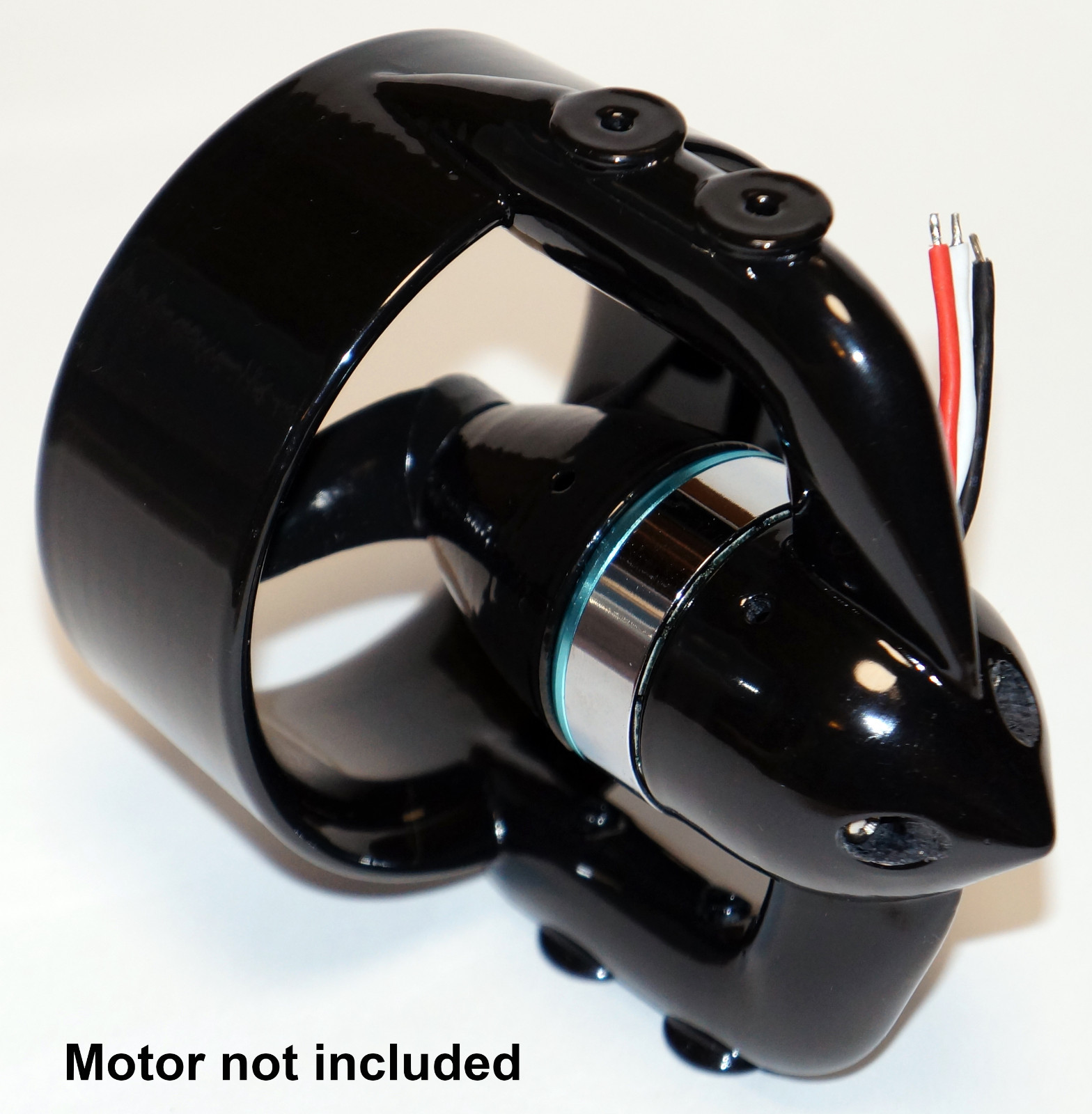 https://www.ebay.com/itm/ROV-thruster-3D-Black-ABS-printed-nozzle-for-DT700-DIY-ROV-kayak-surf-4-kg-trust/302812110499?hash=item4681021ea3%3Ag%3AbL8AAOSwejdbVLiI&_sacat=0&_nkw=rov+thruster&_from=R40&rt=nc&_trksid=p2050601.m570.l1312.R1.TR0.TRC0.A0.H0.X%D0%BA%D1%89%D0%BC.TRS2
[/url]
Do any of you have details for any decent offshore contractor liability insurance companies please?
I''d prefer to fall back on the experience of the group than stumble about trying to sift the wheat from the chaff out there.
Thanks.
Winshaw Hydraulic Tools is looking to fill an entry level position for someone interested in the calibration of gauges, chart recorders and similar pressure sensitive equipment. The position will be full time and will be offshore in the Gulf of Mexico. Training will be provided.

The successful candidate should have good proficiency with documents and be able to conduct tests and record the results of those tests. Experience with mechanical equipment is also a plus.

For more information please contact:

Winshaw Hydraulic Tools
David Shaw (COO)
david@winshawllc.com
+1-832-540-3831
www.winshawhydraulictools.com

Thank you
Does anyone know of any ROV systems capable of diving to 1,000m based on the east coast of the US during September of this year?
For sale. Deeptrekker Pro Worker with manipulator

Manipulator has 360 rotational turn and open close function . 150 meter tether. 1 internal HD camera tracking high intensity LED cluster. 2 additional external, high intensity LED clusters. 2 brackets for further lighting or camera, Go Pro. Very bright screen built in controller. Depth, heading, temperature, pitch, roll, camera angle, turns, battery % controller, battery % ROV sensors. All displayed on screen. Video recorder output. Reel and tether. Pelican type case. 12 months old used 2 times. € 9,500 ovno
OCEANEERING WINS NEW CONTRACT WITH PETROBRÁS AND PROVIDES GROWTH FOR THE NEXT FIVE YEARS IN BRAZIL
The mobilization deadline will be up to 14 months and Oceaneering must make an investment of about $ 45 million during the execution of the contract. In addition, Nogueira reveals that the company must make at least 60 direct signings to meet the demand of the new service. \"All the divisions that we have in Brazil are working on some contract or competition. We believe the next five years of Oceaneering in Brazil will be growth\", he added.
Oceaneering is very competent for this type of job in the Gulf of Mexico, the North Sea, Africa and other parts of the world. We have a great expertise in the part of the control system, which we call the Intervention Workover Control System (IWOCS). Here in Brazil, the Petrobras plays a part of IWOCS inside the DPR, making a complete package. This experience at IWOCS also made us a successful player for the market says Daniel Nogueira, manager of the company''s Service, Technology and Rental unit.
https://www.linkedin.com/feed/update/urn:li:activity:6425787651567153152
2011 SMD 200hp Quantum QXP25, 3000 meter rated ROV with LARS and complete spread ready to deploy.
Lloyds Class registry.
System as-new, never used. Note: all photos are for reference only, not actual unit, but similar.
Further details included below. This spread is ready to go, everything you should need. NOT A FIRE SALE.....Think nearly $2 million, talk to us!
System specification includes:
TMS: C1043TM-2
LARS including HPU and control panel
Gantry
Charge cart: C1043A
Workshop: model SMD 1461
Control van: model SMD 1460
Stores van: model TS 2907
QXP25 ROV equipped with:
Payload: 250kgs
[4] Curvetech HTE HTE 380BA-45 horizontal thrusters
[4] Curvetech HTE 300BA-32 vertical thrusters
Schilling Titan 4 7F manipulator
Schilling Rigmaster 5F manipulator
[2] SubAtlantic Pan and Tilt cameras
[1] Bowtech Surveyor Color Zoom camera
[1] Bowtech Explorer Extreme
[1] Bowtech LLC 600 mini mono
[1] Bowtech L3C Mini Color
Sensors: Tritech Speaking Sonar, Tritech PA 500 Altimeter w/Digiquartz, CDL TOGS NAV Gyro, DVL INS[img][/img]