Contract Awards

: Sinopec Enters Deepwater Angola with $2.5B Oil Deal
Posted on 08.04.2010 - 00:00 EDT in CONTRACT AWARDS by ginamc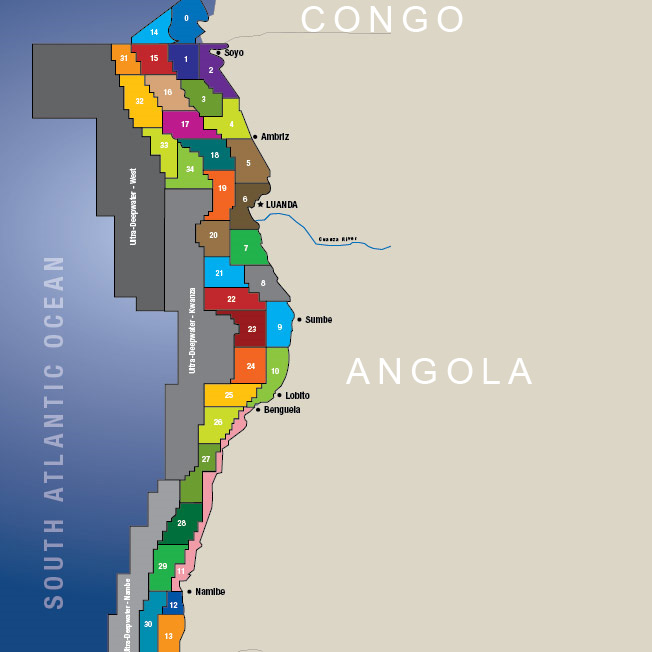 China Petroleum & Chemical Corp., or Sinopec, said it agreed to acquire deep-water oil assets in Angola by buying a 55% stake in Sonangol Sinopec International Ltd. for US $2.46 billion.

The acquisition from China Petrochemical Corp., Sinopec's parent, marks its first acquisition of overseas upstream assets. With completion of the deal, the company's proven reserves of crude will be increased by 3.6%, or by 102 million barrels, the firm said Sunday. Its daily crude-oil production will rise 8.8%, or by 72,520 barrels. China Sonangol International Holding Ltd. owns the remaining 45% stake in Sonangol Sinopec International.
It will pay for the acquisition through internal resources and bank loans, the company said.

Sinopec said Sonangol Sinopec International owns a 50% interest in Angola Block 18, a deep-water oil asset in Angola. Block 18 is divided into an east and west zone, with an average water depth of about 5,000 feet. The east zone has been in operation since October 2007, with daily output capacity of 240,000 barrels, while the west zone is at the development phase.

Until now, Sinopec, Asia's largest refiner by capacity, has relied heavily on oil refining and marketingf or its earnings. Sinopec imports more than 70% of the crude oil run through its refineries, which exposed it to heavy losses in past years as it wasn't able to recoup surging crude-oil costs from consumers.

Separately, Sinopec said Sunday its 2009 net profit more than doubled to 61.8 billion yuan ($9.05 billion) in the year ended Dec. 31, up from 28.5 billion yuan a year earlier. The result topped the average 59.61 billion yuan forecast of 17 analysts polled earlier by Thomson Reuters.

The Beijing company's strong results came after China's linking fuel prices more closely with the international market. Under China's resources pricing system introduced in 2009, refiners are guaranteed a 5% profit margin as long as the price of international crude is below US$80 a barrel.

Revenue fell 10% to 1.35 trillion yuan from 1.50 trillion yuan on lower contributions from the upstream exploration and production segment. Its oil and gas-producing operation's operating profit fell to 19.64 billion yuan from 66.57 billion yuan because of lower oil prices.