SERIOUS HARDWARE: It can fight fires, recover oil and move icebergs with a water jet. Meet the Moose - a new series of eco-friendly and multi-purpose vessels designed by Maersk Supply Service.
Is it possible to move icebergs with a water jet, to fight a fire and to recover oil - all with the same vessel?

If you're in possessionn of The Moose, the answer is yes.

With a new series of vessels, Maersk Supply Service introduces a new league of multi-purpose vessels.
"These vessels will set a new standard for emission levels, operational efficiency and uptime in the offshore industry due to the numerous new design features," says CEO of Maersk Supply Service, Carsten Ploughmann Andersen.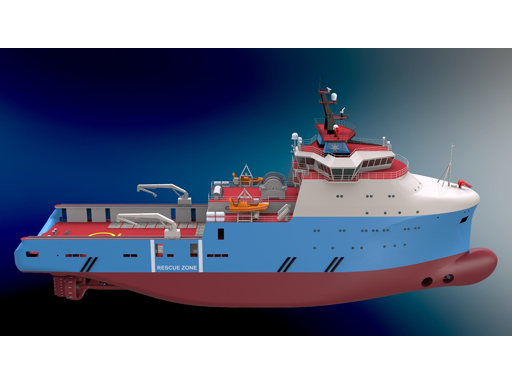 The Moose, an eco-friendly multipurpose vessel designed by Maersk Supply Service